BLACK MAMBA-R 1800 HP Billet Compressor Twin Turbo Corvette Fitment
This option for turbocharging the Corvette is based on a pair of BLACK MAMBA-R 67mm turbochargers when the engine can support in between 1400 HP and 1800 HP. When coupled with 2 45mm wastegates for boost control, a pair of 50mm BOV's, a large front-mounted air to air intercooler, and a pair of 3.5" Stainless Steel downpipes these T3/T4 turbochargers deliver boost with such ferocity that traction and driveline strength will be your primary concerns, not lag. Matching these turbos is a pair of 45mm Turbosmart Hypergate wastegates and Turbosmart Racegate BOVs. All the right components needed t control the turbos and keep throttle response sharp during shifts.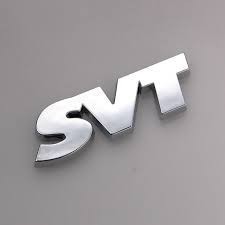 Egyptian Cobra Billet Compressor Dual Ceramic Ball-Bearing 1200 -1400 HP Twin Turbo Corvette System

We custom build this system around the LS engine from the manifolds to the custom exhaust system and fuel system, all in-house.
This system is based on a pair of our most popular small-footprint ball-bearing turbochargers the EGYPTIAN COBRA. It has a small footprint like a Garrett T25 but delivers an incredibly responsive 400 - 700 HP output that develops insane torque right above 2000 rpm. A twin turbo system with these turbos is perfect for a daily driven muscle car that is taken to the track when the mood strikes. Since these turbos are barely larger than a catalytic converter we can mount them fairly close to the engine and exhaust ports even in the C5 Vette's tight engine bay. With the compact air-air intercooler arrangement we fabricate to fit behind the Vette's radiator this systems loves to be tuned to produce an easy 800 HP on a low-boost pump-gas tune with the right fortified LS-6 components inside the block. The efficiency of these turbos and the way they respond without much delay at all, these systems perform well beyond what a bolt-on supercharger could possibly put to the tires. Fuel economy is much better as well. There's no need to burn a hole in your pocket just going back and forth to work. Combined with a 3.5" dual Stainless Steel exhaust system like the one we fabricated for our ZO6 this gives the most savage soundtrack you would ever imagine from a pushrod V8 engine. You will be addicted to the way this delivers torque to the rear tires. Consider upgrading to 315 rear rubber a necessity, not an option.
If you'd like to discuss a turbo system for your domestic muscle car we are well equipped to perform any installation or build in-house. Call us at (919) 227-9820 or email us at fullboostbillhpp@yahoo.com with your questions or to set up an installation appointment..
This is a general list of some vehicles we can supply a turbocharger upgrade for:
Dodge SRT4

Dodge Spirit R/T
Dodge Omni GLH
Dodge Caliber
Dodge Stealth
Plymouth Laser
Eagle Talon
Chevrolet Cobalt SS

Pontiac Trans AM
Pontiac Solstice
GMC Syclone
GMC Typhoon
Ford GT

Ford Mustang Ecoboost
Ford F150 Ecoboost V6
Ford Mustang SVO
Ford Raptor
Buick Regal/ Grand National
- Dodge Cummins Single Turbo Upgrade Package
If you like slinging a little mud every once in a while, hauling a trailer a couple of states away on a regular basis, and even have the urge to take your rig down the drag strip for a few passes, have we got a turbo upgrade for you. The turbo that we started shipping all over the country to diesel shops a many years ago that we call the NINJA. With a 75mm compressor section and a quick-spooling .90 A/R turbine housing arrangement this big boy gets up on boost in a heartbeat. It is perfect for tuned Cummins 12-valve and 24-valves with larger injectors, and the supporting parts to run well over 200 HP - 600 HP above stock. Proven to keep on delivering this level of performance for many years, not just a few short months. We have outfitted the CHRA with all of our special blueprinting tricks and upgraded it with 360 degree thrust components so you know it's tough. Our proprietary turbine housing arrangement features a fully ported twin scroll inlet and a huge 5" outlet. Stuffed inside this housing is a beefy 96mm turbine wheel that has 2 piston seals on the shaft to keep the oil inside the bearing housing where it belongs. For diesel truck duty the compressor wheel is a billet aluminum upgrade that weighs less than a cast aluminum wheel while swallowing more air as well. Of course we fully port the compressor housing to maximize the compressor map efficiency and airflow capacity. This turbo is bolted onto a 3-piece cast iron high-performance manifold that we have taken the time to port and ceramic coat. Our expertise with porting turbochargers is put to use getting the best flow rates out of the manifold casting. We know how critical the exhaust flow is to getting the turbo to respond quickly to your right foot when you cram your boot to the floor. To accurately control the exhaust gasses going through the NINJA turbo we have fitted a huge 50mm Turbosmart Pro-Gate HP wastegate onto the manifold. Now you don't have to wonder which wastegate you need to accurately control your 3-bar/4-bar Cummins setup. This wastegate has a MINIMUM boost regulation setting of 35psi so it is perfect on a Cummins diesel. On the inlet side of the turbo is a large cold air tube and filter assembly. The downpipe, which is a 5" Stainless Steel mandrel-bent piece, has a v-band clamp on the turbo discharge end and the exhaust end, with a dump tube connecting up to the wastegate discharge outlet as well. These turbos are great at towing with their low back pressure turbine housing so EGT's are low, much lower than stock. Capable of delivering 800 HP with ease, this is no warmed-over little upgrade that will have you begging for more in a month. You get what you pay for with setup, a durable powerhouse turbo system. Great for towing a trailer with lower EGT's, and plenty of airflow to perform well at the track with excellent response on the roads.
Included:
- Fully Ported Exhaust Manifold
- NINJA-RC Turbocharger
- Turbosmart 50mm Wastegate
- Turbocharger Gasket Set
- TIG-Welded Wasetgate Connection
- Wastegate Dump Tube
Cost - $3,670.55 - CUN75-3CM/50HP
FOX-BODIED MUSTANG LS Engine Race Turbo Kit
The widespread use of various (Chevrolet) LS engine transplants into race cars even Fords has not gone unnoticed here at Exclusive Turbosystems Inc. The engines themselves have proven to be very capable of supporting 1000 HP plus when modified, are reasonably compact in exterior dimensions, quite reliable even in modified turbocharged tunes, and readily available. Therefore we have a selection of turbo kits available for the racer and enthusiast alike to choose from for their Mustang.
This first turbo kit is for the serious competitor using a Fox-bodied Mustang chassis as a platform. Our single turbo kit uses a large tubing pathway for the charge to flow through and is intended for use of a cabin-mounted air-to-water intercooler fitted to a race-prepped LS with a large single turbocharger mounted just behind the bumper in the center of the Mustang's engine bay. We believe this is the best location of the turbocharger and allows a wide range of turbocharger fitments as well as a good balance of the weight of the turbo system components in the race car. Depending on the turbocharger fitted, these kits will work
well to support an engine program of between 1100 HP to almost 2500 HP. The limits are more dependent on the engine build specs than the turbo system components, generally. We use header tubing that has a large diameter to limit back-pressure and allow free-flowing exhaust gas movement out of the engine towards the turbine wheel blades. As a matter of course all of our headers are fully ported internally and we use v-band connections in between the sections of the exhaust system.
The main charge pipe connecting the throttle body to the intercooler is a 3.5" mandrel-bent aluminum tube. We can supply this with an optional v-band coupling for those using more than 4-bar boost pressures on a regular basis. The standard coupling is a beaded pipe connection with reinforced silicone couplers and Stainless Steel t-bolt clamps. The charge pipe coming from the turbocharger connecting up with the intercooler is a 3" diameter mandrel-bent aluminum tube. We have selected this tubing to allow the best response possible built we can supply larger tubing of 3.5" for the turbocharger discharge and 4" for the main charge pipe connecting to the throttle body opening. The kit also includes a large 52mm Turbosmart Big Bubba Race BOV, a pair of 50mm Turbosmart RaceGate BOV's, or a even dual 52mm Big Bubba BOV's. No problem with venting off airflow well over the 1000 HP level quickly. We include a fender exit downpipe which is 4" for the SAMURAI-R and KATANA-R turbo kits and a huge 5" exhaust pipe for the larger NINJA-R and ARMAGEDDON-R kits. All of the exhaust piping is mandrel-bent Stainless Steel and thick-walled for durability over several tough race seasons. By the way......With the ease at which these kits create front-tire carrying top-end power, you'll appreciate the keenly-placed turbo and piping positioned out front helping to balance out the weight
transfer of the short Fox-body chassis. These turbo systems can reliably generate so much torque down the track, you can expect a 'light' front-end and heavy loading of the wheelie bars WAY past half-track. Trap speeds WILL climb, bet on it.
Turbocharger headers are TIG-welded from thick-walled Stainless Steel cast tubing for the ultimate in durability and thermal efficiency. Our headers are fabricated to get the engine's exhaust pulses directed toward the turbine wheel without loosing any energy or velocity. We don't use modified thin-wall headers which can bleed off thermal energy too easily and will warp and crack easily under the strain of turbocharger use. Any race turbocharger mounted on these engines can easily weigh more than 50 lbs so the strain on the headers, joints, and welds is significant with exhaust temperatures well over 1300 degrees and higher.
Our fabrication is for durability in race applications, with the use of special filler rod for the weld joints and other techniques to build stronger joints that last pass after pass, season after season. We'd rather spend more time welding up each set of manifolds than constantly repairing cracks on cheap tubing header adapted 'manifolds'. Each manifold connects to the merge collector pipe that bolts up to the turbocharger with a v-band clamped connection. For boost control we employ either a single or dual Turbosmart 60mm Power-Gate wastegate, 2 Turbosmart 45mm Hyper-Gate wastegates, 2 Turbosmart Power-Gate 50mm wastegates, or even dual Turbosmart 60mm Power-Gate wastegates that have a large mandrel-bent Stainless Steel dump tube attached to each wastegate outlet. All of these wastegates have easily adjustable spring setups and full v-band connections for quick and simple installations and servicing.
The centerpiece of this race kit is your choice of a single SAMURAI-R, or 3 upgrade options, two 88mm turbo options namely the KATANA-R or NINJA-R turbochargers, and finally the ARMAGEDDON turbo. The SAMURAI-R can be custom built around either a 75mm or 80mm billet compressor wheel for up to the 1500 HP level of airflow. Our KATANA-R features an 88mm billet compressor wheel and upgraded turbine shaft in a T4 turbine housing for an astounding 1650 HP+ power delivery, and the NINJA-R has an 88mm compressor wheel and full T6 turbine housing arrangement for an impressive 1750+ HP engine output when tuned. If you need an added 100 HP from your NINJA-R setup we can supply a high-capacity turbine housing option that puts this turbocharger right at the 1850+ HP level of output above 4-bar boost pressure. The ARMAGEDDON is THE large frame turbo of choice if you need to support 1600 - 2000 HP plus and have a stout LSX-based engine to work with. The options for the compressor trims are 88mm, 91mm, 95mm, and our own billet monster 100mm compressor inlet diameter (making it an ARMAGEDDON-R). These turbos feature very robust turbine shaft dimensions and offer the very best rotor-group stability of all of our R turbochargers. Even with the standard cast aluminum alloy compressor wheels (88mm, 91mm, 95mm) these flow incredible amounts of air very efficiently. The billet compressor wheel for the 100mm ARMAGEDDON-R is state-of-the-art for compressor wheels. It features a similar aerodynamic profile CNC machined into the aerospace-grade alloy material as the NINJA-R and KATANA-R compressor wheels and rated at 2400 HP+ as fitted inside the specially machined compressor housing we supply. We fully blueprint each CHRA to include 360 degree oil grooved journal bearings and thrust components. Matched with polished journal surfaces and thrust components, these are very tough and much more responsive due to the reduction in internal friction. Both the turbine housing and compressor housing get fully ported so these can operate at maximum efficiency and deliver class-leading airflow volumes with ease. Our ported and blueprinted turbochargers are know to deliver much faster response and an equally impressive 10% higher airflow rating. When upgraded with billet forged aluminum alloy compressor wheel upgrades, these are truly end-of-the-world, explosively powerful turbochargers. Any turbo that can deliver the airflow to support well over 2000 HP on its own is just plain awesome. Wow, these are most assuredly not for the faint of engine.......Are you looking to set records with a single turbocharger? Then these units are just right.
All of these turbos feature durable journal bearing shaft support (which makes them rebuildable if needed, not requiring an expensive CHRA replacement) and upgraded 360 degree thrust components which are blueprinted to perform at the ultimate level and reliable under the stresses of competition. Each of the compressor and turbine housings receives a full complement of porting to deliver the maximum turbocharger performance, efficiency, and response possible. Each race level 'R' turbocharger has been meticulously prepared with proprietary techniques in the CHRA assembly which we have established to reduce boost onset by an incredible 600 rpms on average, with nearly instantaneous transitional response that rivals the best ball bearing
turbocharger designs with ease. These turbochargers are so efficient that a lower boost pressure setting can be used to deliver the same level of output compared a competitors turbo and of course much better performance with the same pressure settings. Lag is NOT an option available with the Exclusive Turbosystems signature 'R' series turbochargers, we've tweaked them to be insanely responsive. Additionally, each compressor housing is worked over with our carbide burrs and sandpaper rolls to be uniformly smooth before being polished to a high-luster shine, and each turbine housing is treated to a ceramic-based coating to retain the best internal thermodynamic properties possible.
For intercooling duties we present 2 choices either a dual core unit rated up to 1600 HP, and a much larger dual core intercooler rated up to 2500 HP. Instead of constantly draining and filling a large reservoir with ice we have included a water pump and small heat exchanger so that all you need to do is wire up a switch to keep a constant flow of coolant circulating through the intercooler core for very consistent charge temperatures and leak free simplicity. Each intercooler has TIG-welded end tanks of our own unique specifications to match the airflow of our 'R' turbochargers best. Yes these chargecoolers are polished externally to match the turbo housing and charge piping. At Exclusive Turbosystems, 'Race', does not have to mean 'rough'. With this setup your track side duties are reduced to looking over the LS engine and chassis and not having to worry about the turbo system or its consistency with each pass.
Turbochargers carry a 90-Day warrantee
Cost - SAMURAI-R 75mm w/ 60mm WG kit/ Intercooler option 1 - $7,890
SAMURAI-R 80mm w/ Dual 45mm WG Kit/ Intercooler option 1 - $8,940
KATANA-R 88mm w/ Dual 45mm WG/ Dual 50mm BOV/ Intercooler 1 - $9,770
KATANA-R 88mm w/ Dual 50mm WG/BOV Kit/ Intercooler option 2 - 10,770
NINJA-R 88mm w/ Dual 50mm WG/BOV Kit/ Intercooler option 2 - $11,320
NINJA-R 88mm High-Cap w/ Dual 52mm BOV & 60mm WG/ Inter. 2 - $12,160
ARMAGEDDON-R 88mm w/ 2x45mm WG/ BOV Kit/ Intercooler 1 - $13,375
ARMAGEDDON-R 91mm w/ Dual 50mm WG & BOV Kit/ Intercooler 1 - $14,880
ARMAGEDDON-R 95mm w/Dual 50mm WG & BOV Kit/ Intercooler 2 - $16,665

ARMAGEDDON-R 100mm Billet/ Dual 60 WG & 52mm BOV/ Inter. 2 - $18,490
Dodge Viper Custom Twin Turbos
There are several options we can supply for turbocharging the Viper V10 engine. A great setup uses 2 SCORPION-R 67mm T4 turbochargers like the pair pictured above. Each of these can support more than 900 HP, so a pair will feed the 8.0 Liter heart of the Viper with ease. A billet forged aluminum compressor wheel sits at the compressor end of the Borg Warner P-trim turbine shaft offering a lighter, stronger alternative to the cast compressor wheel usually fitted to a SCORPION turbocharger. With the amount of exhaust energy available from each bank of the Viper's V-10 engine, these components are needed to keep pace with the engine once the throttle is slammed open. Another turbocharger frequaently requested for a custom Viper system is the SAMURAI-R 80mm billet compressor turbocharger. This 1600 HP capable turbocharger is a perfect match for the V-10 engine in either a single format or for the fully built V-10 engines out there, in twin turbo fitment. Since a pair of these turbos will support more than 3000 HP this is for the heavy-hitters that take it to the limit on the top-speed runs and mile events around the country.
The Fox-Bodied Mustang is no stranger to the racetrack. Combining a short-wheelbase in a light-weight body that has ample aftermarket support for suspension, drivetrain, and chassis modifications, this platform will always be seen tearing up the quarter-mile. Now with turbocharged engines taking over, the trap speeds are climbing ever higher. Everything from the original 302ci V8 to big-block engines have been shoehorned in between the strut towers to get it down the track in the typical wheels-up, wild-ride fashion the Fox-body has been known for.
The Ford F-350 pictured to the left was purchased for us to haul our Lotus Esprit long distances in a trailer and for shop duty. This 6.0 Diesel Lariat came fully loaded and we added a tonneau cover for the 8' bed, custom audio/video system for the long drives and a custom 2-tone leather interior for up-to-date comfort on the way to shows, and track events.
Diesel Performance Upgrades
We have supplied many upgrades for diesel truck owners all over the country. Many shops have used our turbochargers with great success on rigs that needed reliable and responsive turbos that deliver earth-moving torque in spades. Having the experience of owning a late-model 1-Ton diesel crew-cab DRW pickup, we know that torque and reliability are absolute necessities for a truck owner. We can supply every part of your custom turbo system including all of the charge piping, the intercooler, wastegate, BOV, manifold, and of course a bad-to-the-bone custom-built billet compressor turbocharger or turbos if you wish a compounded setup. No problem on any level from 500 WHP to well over 2000 WHP and over 2500 foot pounds of twist. The turbos are all equipped with heavy-duty thrust components, specially blueprinted CHRA preparation and upgrades. Our turbos have phenomenal response because of our housing modifications and CHRA tweaks. These are not just simple upgrades but carefully engineered to be much better than the sum of their parts. Feedback from all over the country with different states of tune gives us the technical information we need to provide BETTER turbos for the workhorses of the roads.